Description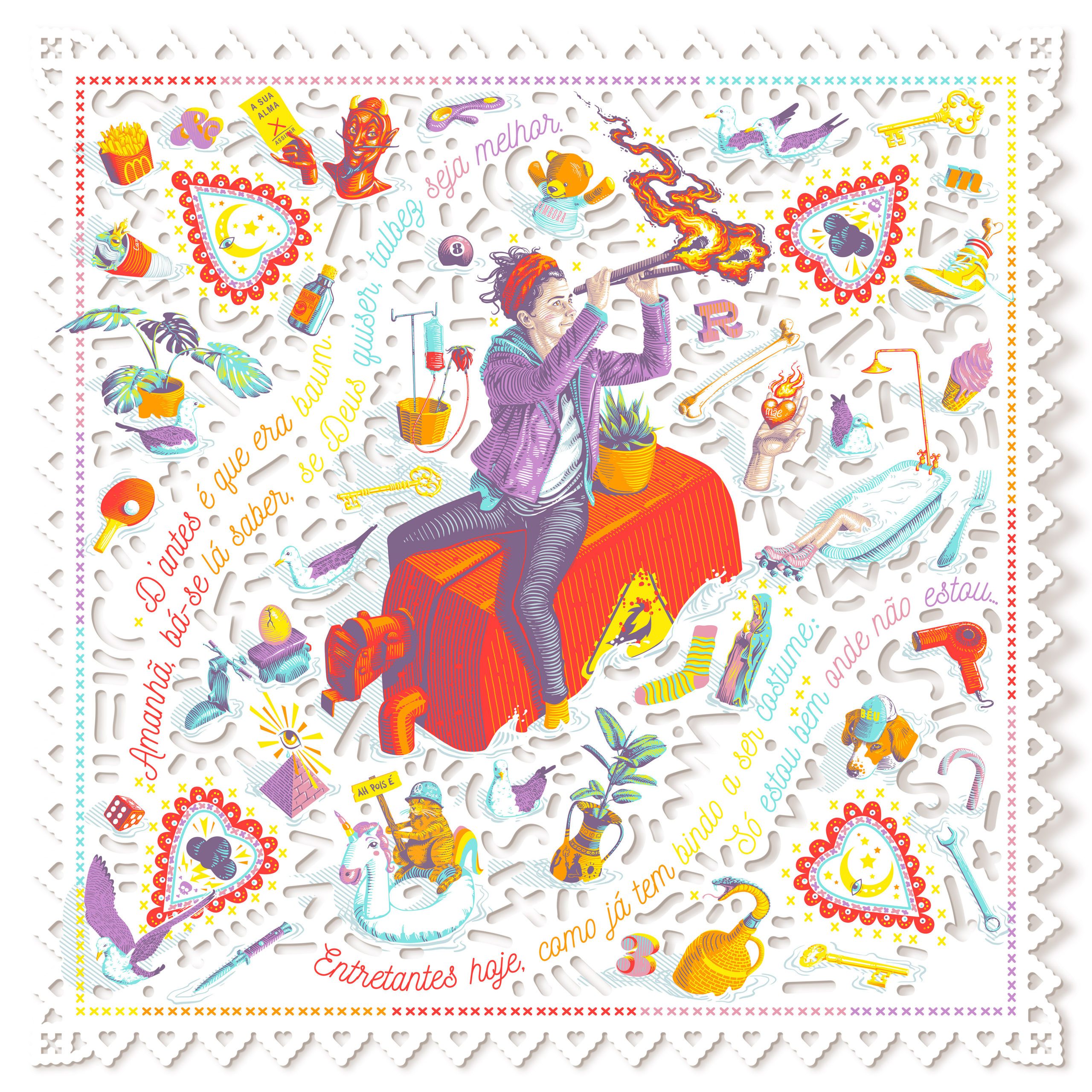 Limited edition screeprint.
Based on the oh-so-typical portuguese "Lover's Handkerchieves".
The title is a big mash-up, between a declaration of love, a ton of misspellings and the punch line of a Portuguese rock classic by António Variações. It loosely translates into:
"Those were the days.
Who knows what tomorrow will be like, God willing it might be better.
Meanwhile, today, as has been usual:
I'm only well where I am not".
(I know, I know, it sounds insane – but believe me, it kind of makes sense in Portuguese).
—————
"D'antes é que era baum.
Amanhã bá-se lá saber, se Deus quiser, talbez seja melhor.
Entretantes hoje, como já tem bindo a ser costume:
Só estou bem onde não estou…" 
Numbered edition of 33 + 5 APs.
Printed in 10 colours.
On Fabriano 250g/m2 Paper.
Laser cut.
Hand numbered.
Signed.
48x48cm.
—————
This piece was idealised during this last lockdown. It was conceived during that precise moment when we were all more than fed up, when we started having fire-starting-molotov-cocktail-thoughts, when we stopped being able to live with ourselves (much less with those around us).
Thanx to Ura and Peyote for modelling.
Thanx to António, Carlos, Mónica and David Falcão for making this happen so well and so fast!
And a big thanx to Magalhães for being there every step of the way!